Movies in the Park
Upper Macungie Township Recreation and
Friends of UMT Parks and Recreation Inc. presents
MOVIES IN THE PARK!
See 2017 MOVIES & DATES below.
ABOUT MOVIES IN THE PARK:

SPONSORS WELCOME! Thanks to the generosity of our Corporate Sponsors, we show 3 FREE family friendly Movies at 3 different UMT Parks each summer! The fun starts at 7pm with various activities before each showing! Click here for Tax Deductible Sponsor Information!
FUN- Previous Activities include; face painting, water balloon games, sack races, tug of war, a bounce house & snow cones. Thanks to our past and present sponsors such as; Legacy Christian Church & Life Church, Active Learning Center and St Johns Church we expect this year will be just as entertaining! Scroll Down for TAX DEDUCTIBLE Sponsorship and Participation in Pre-Movie Activity Information!
FOOD- Each showing will have concessions sold by either Youth Organizations such as SPYS and BVets, or by township organizations such as the UMT Recreation Board and UMT Fire Company Station 56 Inc. Make sure you come hungry and support these great organizations!
INCLEMENT WEATHER? If we need to postpone or cancel we will update our website and our Facebook page. Please make sure you check these sites if there is inclement weather.
BE A SPONSOR & PARTICIPATE IN PRE-MOVIE ACTIVITIES!
Promote your business or organization with a 40 second commercial shown on the big screen before the movie and help us offer fun pre-movie activities and get the word out about your organization with games or giveaways! Click here for more sponsorship information
---
2017 MOVIE DATES:
Pete's Dragon (PG): Friday, June 9, 2017 at Lone Lane Park. Pre-movie activities begin at 7:00pm, the movie starts at nightfall.
Boy lives in the woods with a dragon as his caregiver, until a forest ranger finds and adopts him. However, his newfound happiness is threatened by a man who wants to hunt down his magical friend. Click here to watch the trailer!
Fantastic Beasts and Where to Find Them (PG-13): Friday, July 7, 2017 at Breinigsville Park. Pre-movie activities begin at 7:00pm, the movie starts at nightfall.
An author studying fantastic beasts arrives in 1926 NYC, and gets caught up in a larger conflict when some of the creatures in his care are accidentally released. Click here to watch the trailer!
Moana (PG): Friday, August 4, 2017 at Grange Road Park. Pre-movie activities begin at 7:00pm, the movie starts at nightfall.
A teen girl and a demigod embark on an adventure as they search for a legendary island. Click here to watch the trailer!
---
SPONSORSHIP OPPORTUNITIES:
Friends of UMT Parks and Recreation Inc. offer area businesses the opportunity to become TAX DEDUCTIBLE SPONSORS of Movies-In-The-Park! As a sponsor, you can promote your business, while helping provide a free night of family fun for Upper Macungie Residents!
Click here for Sponsorship Information and Sponsorship Registration
Sponsors of Movies-in-the-Park Receive:
Advertisement time on our 40′ screen before the movie visible by all!
The opportunity to have an 8ft. banner attached to the bottom of the large movie screen for the duration of the Movie at all 3 showing dates!
The opportunity to distribute marketing materials or give-aways to attendees
Receipts for their Tax Deductible Donation
THANK YOU TO OUR PAST AND PRESENT SPONSORS! Through the generosity of our past and present sponsors we are able to provide these three amazing nights of family fun!
---
WHAT WE SHOWED IN 2016
The Martian (Rated – PG-13)
with Special Guest Speaker Dr. Gary DeLeo, Physics Professor at Lehigh University!
Lone Lane Park, June 17, 2016
Pre-Movie Activities Start @ 7pm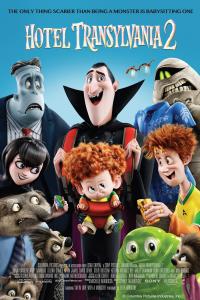 Hotel Transylvania 2 (Rated – PG)
Breinigsville Park, August 19, 2016
Pre-Movie Activities Start @ 7pm
The Peanuts Movie (Rated – G)
Grange Park, August 5, 2016
Pre-Movie Activities Start @ 7pm