BARKTOBERFEST
Admission is FREE! All pets must be on a leash at this event.
Join us Saturday, October 7, 2017 from 11am- 3pm
at The Upper Macungie Park (Rt. 100 Park)
(Rain date October 8, 2017)
THANK YOU! to our wonderful Vendors, Sponsors, and awesome Pet Costume participants! We had beautiful weather Saturday 10/7 and had a blast looking at all of the fun Halloween costumes! Scroll down to see 2017 Costume Parade Winners, Sponsors, and participating Vendors!


ABOUT BARKTOBERFEST: The MOST Halloween FUN you and your pet will have! See pets and owners in their best Halloween Costumes, vendors, music, and great food! it's impossible not to have a great time! Each year, Upper Macungie Township celebrates Halloween with our favorite furry friends, vendors, demonstrations, food and music! At this FREE event, pets and owners can dress up in Halloween Costumes, check out a lot of pet-friendly vendors, and strut their stuff in the Pet Parade to compete for prizes!
EVENT DETAILS! Scroll down to see pictures, and participating Vendors and Sponsors from previous Barktoberfests!
– Demos by area dog trainers and our own UMT K9 Unit!
– DJ
– Fun activities and Giveaways by vendors!
– Pet Parade and Costume Contest with great prizes! ($100 first place, $50 second place, – $25 third place and $50 best owner & pet costume)
APPROXIMATE EVENT TIMELINE:
11:00am- event starts
11:00am-12:00pm- Pet Parade Registration at Recreation/Welcome Table
12:10pm- Pet Parade line up, Pet Parade immediately follows. Pet Parade goes around the park to all of the vendors. Ends at the Demonstration area
12:30pm- Demonstrations: Passion for Paws, then UMPTD K9 Unit
1:10pm- Prize winners announced after Demos are finished
3:00pm- Event ends
2018 Information TBA- TO BE A VENDOR OR A SPONSOR!

BE A VENDOR! Promote and your products and services to hundreds of pet lovers at this very well attended event! Our Vendor Fee is ONLY $20! Ask about 501(c)(3) participation or donation. Click here for the Vendor Registration Form.
BE A SPONSOR! Promote your business while enriching your community with a TAX DEDUCTIBLE donation! This is a free annual event that is fun for the whole family. Barktoberfest is very well attended, and is a great opportunity to get your logo viewed by hundreds of local people! Click here for more information on how to become a TAX DEDUCTIBLE SPONSOR.
2017 COSTUME PRIZE WINNERS!
Giveaway Winners for Small Dog, Medium Dog, Large Dog: Reflective jacket donated by Uline
Best Pet & Owner Costume: $100 gift card, donated basket from Pet Supplies Plus, Yeti cup donated by Uline

1st Place Pet Costume: $100 gift card, donated basket from Pet Supplies Plus, Yeti cup donated by Uline

2nd Place Pet Costume: $50 gift card, Shampoo set from Young Living Essential Oils, Water bottle from Uline

3rd Place Pet Costume: $25 gift card, hand made blanket by vendor Lotsa Knots

THANK YOU 2017 BARKTOBERFEST SPONSORS!

Platinum Sponsor- Keystone Consulting Engineers
SILVER SPONSORS: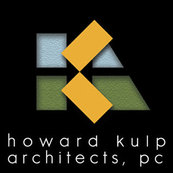 DONATION OF GOODS
Beautiful Decorations and Displays Courtesy of Grim's Green House
Fresh Deer Park Water at our Watering Stations
PREVIOUS BARKTOBERFEST PRIZE WINNERS!
---
ATTENDING VENDORS FOR 2017:
99.9 The Hawk
Abbey Glen Pet Memorial Park
Afghans by Vicki
Alice's Natural Nibbles
Aussie Pet Mobile
Barkleys Bakery LLC
Bath Saver Inc.
Bella-Reed Pitbull Rescue
Black Willow Handcrafted Soaps
Bodacious Caricatures
Brewscuits
Camp Bow Wow
Christine Cares Pet Services
Cindy Lou Dog Scarves
Crystals Glass Designs
DJ
Enhancements for Living, LLC
Fast and Hard CPR
First State Greyhound Rescue
Fitness Plaza
French Bulldog Rescue Network
German Shepard Rescue
Hand & Paw Studio, LLC
Hidden Pond Studios
Howard Kulp Architects
Joan H. Designs
Joan's Country Crafts
Kona Ice
Lehigh Valley Vet Dermatology
Lotsa Knots
LuLaRoe Janalee Goldenberg
Macungie Animal Hospital
Majestic Animal Therapy LLC.
Mary Kay Cosmetics
Mr. Joe's Chimney Sweep Service
New Spirit 4 Aussie Rescue
North by South 95 Designs LLC.
One Stop Pet Shop
Orfield Veterinary Clinic
Outcast Rescue
Pet Tech- CPR & First Aid for Pets
PetValu
Renewal by Andersen of NEPA
Rinehart Family Eye Care
S.N.O.R.T. Rescue
Sassy Dog Fashions
Snugpups
Stuffed to the Grills
The Beast in the Cave
The Hartford
The Lehigh County Humane Society
The Sanctuary at Haafsville
Three Dogs Designs
Valley Central Veterinary Emergency/Blood Bank & Emerg. Center
West Valley Animal Hospital
Young Living Essential Oils
Zeus & The Kitty Cats, Feathers & Furs
---
GENEROUS SPONSORS FROM PREVIOUS YEARS:
The Hartford- Event Sponsor
Deiter Bros.- Platinum Sponsor
Abbey Glen Memorial
Embassy Bank
The Frederick Group
Rinehart Family Eye Care
Stichin Witch Embroidery
Uline
West Valley Animal Hospital
Grim's Orchard & Family Farm- all decorative plants, hay, and pumpkins
Deer Park Water- water for the watering stations
Kunsville Car Wash
Spay & Save
2015 ATTENDING VENDORS:
Stuffed to the Grilles
Trixie's Treats
99.9 The Hawk
Abbey Glen Pet Memorial Park
Barkleys Bakery LLC
Be Their Voice
Ben Yorgey Foundation
Brewscuits
Caricatures by Katy Molinaro
Christine Cares Pet Services
Cindy Lou Dog Services
Crissy's Crochet Creations
Daydreamers
Deiter Bros.
Doodie Calls
First State Greyhound Rescue
French Bulldog Rescue Network
German Shepard Rescue
Gracie's Leash
Hand & Paw Studio, LLC
Harnessed to Hope Northern Breed Rescue
Jamberry Nails
K9 Kop Project
Legacy Church- Kiddy Korner
Lehigh Valley Veterinary Dermatology
Lehigh Valley Pitbull Awareness Club
Liberty Mutual
Lotsa Knots
Macungie Animal Hospital
Mary Kay Cosmetics
Mary Saveri
MisPits
Mrs Beasley's Dog Training
My Pet's Brace
New Spirit 4 Aussie Rescue
NJ Boxer Rescue
North Saucon Animal Hospital
Pooch Smootch Photography
Passion for Paws
Rinehart Family Eye Care
Sassy Dog Fashions
Snugpups
Spay and Save Inc.
Starting Over Animal Rescue
Stitchin Witch Embroidery LLC
Sunrays Pit Bull Rescue
The Goddard School
The Hartford- Presenting Sponsor
The Lehigh County Humane Society
The Sanctuary at Haafsville
Three Dogs Designs
UMT K9 Unit/Police
Valley Central Veterinary Emergency/Blood Bank & Emergency Center
West Valley Animal Hospital
Willow Street Pictures
Winnie's Watercolors
Wooden Roses
Zoey's Dream (Dog dresses)
2015 BARKTOBERFEST PHOTOS!

BARKTOBERFEST 2014
Thanks to everyone who helped make Barktoberfest 2014 a howling good time despite the rain date complications!
2014 Participating Organizations/Businesses
VENDORS
Country Doctor Veterinary Hospital offering Micro-chipping
West Valley Animal Hospital featuring Poison Prevention
Valley Central Animal Blood Bank
Blind Dog Rescue Alliance
French Bulldog Rescue Network
Animal Rescue League of Berks County
New Jersey Boxer Rescue
Doberman Pinscher Rescue of Pa
Mispits
Sunrays Pit Bull Rescue
Lehigh County Humane Society
First State Greyhound Rescue
Long Island Bulldog Rescue
Mostly Muttz Rescue
Be Their Voice
New Spirit 4 Aussie Rescue
Harnessed to Hope, Northern Breed Rescue
Pawsome Healthy Pet Treats
Brewscuits
Barkley's Bakery
Ben's Special Ventures
Sew Cute by Lehigh
Three Dog Designs
Sarah's Sew Perfect Crafts
Lotsa Knots
Camp Bow Wow
Cold Nose Lodge
Doodie Calls
Christine Cares Pet Services
Mrs. Beasley's Dog Training
Pet Tech CPR & First Aide
Pet Photographers
Pooch Smooch Photography
One Stop Pet Shop offering Nail Trimming and Painting
Lemongrass Spa
Vita Rejuvenation
Stitches-n-More
Lehigh Valley Veterinary Dermatology
Origami Owl
Abbey Glen Pet Memorial Park
Precious Paw Print Jewelry
Independent Jamberry Nails Consultant
Deb's Special Treasures
Mia Bella Candles
Baby Bullies Puppy Calendar
Saveri Crafts
Medicap Pharmacy
Krista's Bowtique
May Kay
2014 Presenting Sponsor

Platinum Sponsor

Our Silver Sponsors:
Click here for all the exciting details of 2013 Barktoberfest!